Nikon D60 Review – Exposing The Beauty of D40 and D40x Combined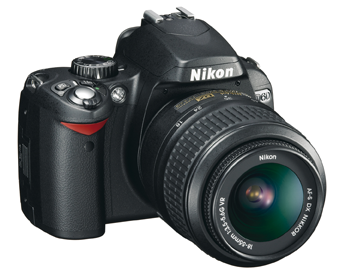 In the mid-2000s, Nikon came up with the D40 and D40x as great choices of DSLR cameras. However, for photographers on the run, the company created the D60 model that is compact and easy to use. Let us look at the Nikon D60's key features in this short Nikon D60 review.
The Nikon D60 sticks with the traditional 10.2-megapixel resolution and uses similar technology as that of the popular D300. It has a key feature called the EXPEED image processor that is responsible for the highest degree of image quality. There is also an image sensor with ISO sensitivity between 100 and 1600 that can also go up to ISO 3200. The D60 is an entry-level camera with a speed of 3 fps similar to D40x perfect for action photography.  A distinct feature that sets the D60 apart from the rest is the Airflow Control System that is also called the anti-dust system, which saves a photographer from hours of retouching. The Nikon D60 also introduces the auto-deactivation of the eye-sensor upon usage of the optical viewfinder that saves more power.
Additional innovative features of the Nikon D60 are also given importance in this Nikon D60 review. The Continuous-Mode Burst Length allows a hundred shots without pauses. The Dust Reduction system, which came to existence in 2007, ensures clean and clear shots. The Active D-Lighting adjusts the brightness and contrast while shooting and has a menu option for image retouching.  Connect each subject when shooting as a movie-like presentation with the Stop-Motion Movie function. The RAW Processing function converts RAW into JPEG without using any external device via the Retouch menu, as well as choosing image quality, size, white balance, exposure, image optimization and saturation.
Apart from this Nikon D60 review, there are mixed digital slr camera reviews online from other users that can be influential in making that final purchase. The most common positive comments ever received by Nikon about D60 are the impressive picture quality and its compact built. In a nutshell, the Nikon D60 is not a hard nut to crack for beginners and an ideal sidekick for the pros.