Professional Photography Course Choices Available Online
If you're an aspiring photographer and you plan to go to a photography school, ask yourself these two questions:
1.    Are you detail-oriented?
2.    Do you think you have had enough of the typical 9 to 5 work and your creativity does not deserve this?
If you answer both of these with a resounding YES, then you are a perfect candidate for a professional photography course.
If photography started out as a hobby, then a professional photography course shall take it to the next level. Photography is a rewarding profession that combines technicality and creativity, but with the stiff competition that exists in the industry today, sheer talent cannot stand alone. Having the right kind of training also counts in developing that talent in order to meet certain expectations and eventually be a successful photographer.
A professional photography course would normally begin with basic knowledge about photography except for the more advanced courses. There are theories and strategies to be shared in class by professors who are expert photographers based on their own experiences. Afterwards, students will be allowed to put these things into practice. The study exposes a student to various areas such as photography history, image types and composition, proper use of the camera, exposure controls, processing, lighting and flash, career options and practical applications.
As for career options, photographers can choose to be office-based or self-employed. Photography is best used in industries such as wild life, travel, advertising, sports, news, corporate/industrial, education and fine arts. As a kick off, create an impressive, relevant and organized portfolio of well-executed shots. The selection process relies heavily on the portfolio, as it helps inexperienced photographers land a job after finishing a professional photography course as trainees or apprentices under the more experienced photographers for proper training and guidance. Most experienced photographers decide on shifting to freelance when they are already armed with sufficient knowledge and skills to be independent plus a large network of contacts.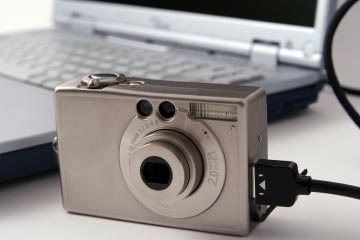 For a course in digital photography options available, you can use the online course finder Coloredgecrc.com that will show a wide range of photography courses offered by top schools and universities.